Desert Hiking Safety
The Chihuahuan Desert of southern New Mexico exerts a powerful allure, enticing outdoors enthusiasts to wander its rugged, rocky expanses. But wait! Summer temperatures are inching into the 90s and above. Your hike or bike ride will be exhilarating and enjoyable if you follow these desert hiking safety tips.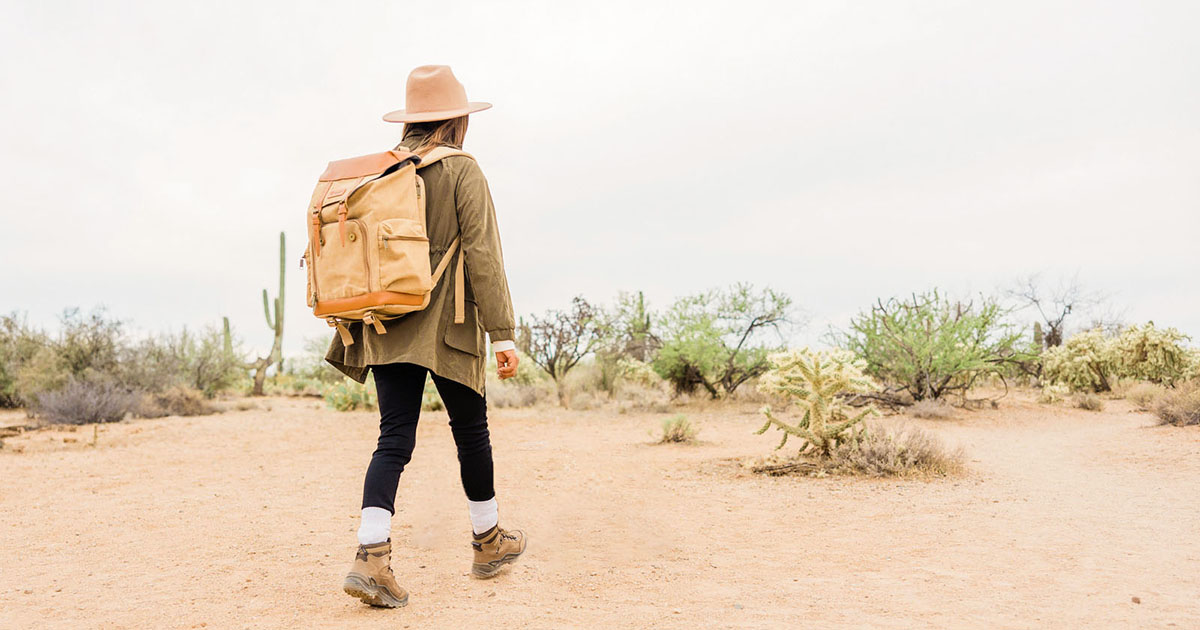 Sunshine and the Heat
Protect yourself from the heat by starting your hike early in the day before the sun's rays become too oppressive. Daytime heat and high elevations can sap your energy quickly.
Get a wide-brimmed hat and sturdy shoes
Wear loose, lightweight clothing with long sleeves and long pants
Apply sun screen, the higher the SPF the better
Stay Hydrated – Carry Water
Drink water before you set out and carry at least one gallon of water per person.
Snakes and Other Animals
Snakes like hot weather and are more active in the summer time. Desert hiking safety experts say, "Don't stick your hand into a crevice just to find out what's in there. It's probably a snake!" Bobcats, mountain lions, coyotes, foxes, and deer are known to frequent the Organ Mountains and nearby desert areas. Never approach a snake or other wild animal. If bitten, seek help immediately.
Fire and Rain
Be extremely cautious about building a fire. Better yet, just don't do it. Avoid gullies and dry washes – they can become dangerous quickly when a sudden rain storm in another part of the desert causes flash flooding where you are.
Common Sense and Cell Phones for Desert Hiking Safety
Hike or bike with a companion. Do not traipse around in the desert alone.
Always tell someone where you are going and when you expect to be back.
Fully charge your phone before setting out.
Avoid depleting your cell phone's battery by overusing the camera. In case of emergency, you will need that phone.
C'mon Back to Hacienda RV Resort all Safe and Sound
Did you have fun on your adventure? Those desert hiking safety tips really worked. Now you can refresh yourself with a nice shower or soothe your tired muscles in the hot tub at New Mexico's finest RV park – Hacienda RV Resort.
Come See Us Real Soon!