Dog Friendly Places in Las Cruces
It wouldn't be a vacation without every family member coming along, including the furry, four-footed ones. Your doggie likes to do what you like to do – see the sights and go to beer gardens.
November is a beautiful time of year to be outdoors in Las Cruces, with clear, sunny skies and temperatures in the mid 60s. So load Fido and the family in the car and head out from Hacienda RV Resort to some great dog friendly places in Las Cruces the whole gang can enjoy.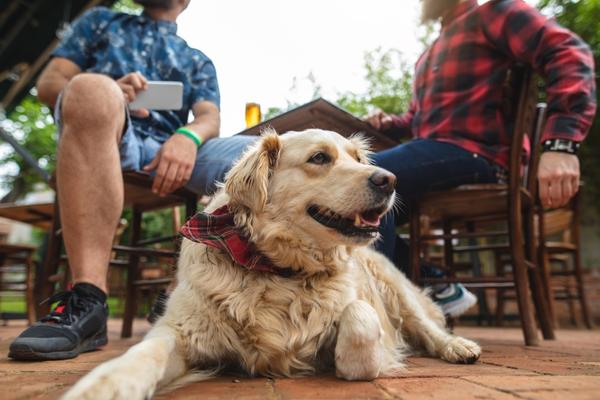 Dog Friendly Places in Las Cruces
Soledad Canyon Loop
Hike Soledad Canyon Loop with your dog. It is a 3.4 mile hiking trail near Las Cruces that features a waterfall and is good for all skill levels. Accessible year-round, the trail is used for hiking, trail running, horses, and mountain biking and welcomes leashed dogs on the trail.
Recycled Roadrunner Sculpture
Searching for more dog friendly places in Las Cruces? Originally built in 1993, this giant recycled roadrunner — 20 feet tall and 40 feet long — is constructed of thrift store items and scrap metal from the Las Cruces recycling center. Look for it near the rest area on the south side of I-10. Dogs are welcome to stop by for a photo op.
Hwy 28 Brewery
Nearby Anthony, NM is where you'll find Hwy 28 Brewery. Unwind and relax with your furry companion in the beer garden while sipping a glass of Cosmic Résumé Hazy Session IPA or La Carga West Coast IPA. Taps at Hwy 28 Brewery feature their artisan-crafted beer and those of other New Mexico breweries.
Is your doggie tuckered out after his big adventure?
No? Well then, c'mon back to Hacienda RV Resort and let him run around a little bit more in our really long fenced dog park. You don't have to look for more dog friendly places in Las Cruces. The very best one is right here!
Plan Your Dog-friendly November Vacation at Hacienda RV Resort!