Explore New Mexico History at the Farm and Ranch Heritage Museum
The New Mexico Farm and Ranch Heritage Museum is a 47-acre interactive museum in Las Cruces that chronicles the state's 4,000-year history of human habitation, farming, and ranching. Experience the real New Mexico history with a visit to this fascinating place when you reserve your stay at Hacienda RV Resort.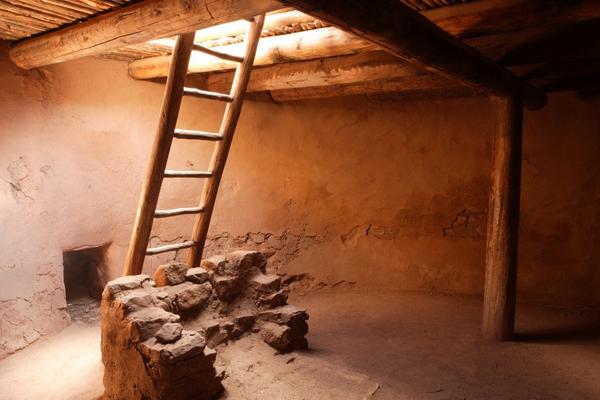 Featured Exhibits – New Mexico History from the First People to the Modern Era
Discover ancient agricultural beginnings when Indigenous people inhabited this region. See a reproduction of a Mogollon pit house, stone tools, and a mural depicting their daily activities, like grinding corn.
Walk through a replica of a New Mexico colonial home from 1815. The home is made of adobe with lots of wooden posts, vigas, latillas, corbels and lintels that give the structure an authentic, traditional look. It includes two rooms – a living room and courtyard, or placita.
You'll ride herd with Billy the Kid as you discover the violent beginnings of cattle ranching in New Mexico.
Home on the Range, from Ranches to Rockets is an outstanding exhibit that showcases the dramatic transformation of life in the Tularosa Basin in the 1940s and beyond.
Visit the Museum's Horse and Cattle Barn and other livestock. Lots more exhibits and collections, too. See them all! The New Mexico Farm and Ranch Museum is located at 4100 Dripping Springs Road in Las Cruces. Need more information? Call the Museum at (575) 522-4100.
Plan Your Visit
New Mexico history is an ever-evolving story of ingenuity and survival in a harsh climate. Bring your camera to snap pictures and share your experiences on social media. Remember that the livestock barns close at 4:00pm, so get your cattle pictures early! The Farm and Ranch Museum is open Monday – Saturday and is completely handicap accessible.
C'mon Back to Hacienda RV Resort
After absorbing all of that New Mexico history, come on back to Hacienda RV Resort and relax with a movie – we have free WiFi! Take home a souvenir from our gift shop and enjoy the spectacular views from the patio at New Mexico's finest RV park.
Come See Us Real Soon!