Luminarias and Last Minute Christmas Shopping in Las Cruces
December in the desert, surrounded by rugged mountain views, conjures up images of the Holy Land thousands of years ago. Treat yourself to breath taking scenery, delightful relaxation, and a perfect Christmas getaway at Hacienda RV Resort. Reserve your stay for an unforgettable Christmas Holiday complete with luminarias and last minute Christmas shopping.
Last Minute Christmas Shopping at the Farmers and Crafts Market
There's more to the Farmers Market  than just fruits and veggies. Do your last minute Christmas shopping and treat your friends and family to hand-made jewelry, metalwork, paintings, and textiles. Meet the crafts person who created your favorite art work. Enjoy live music while you stroll through the booths. It wouldn't hurt to take the family some fancy baked goods too. Almost forgot! Santa and Mrs Claus will be on hand on Christmas Eve!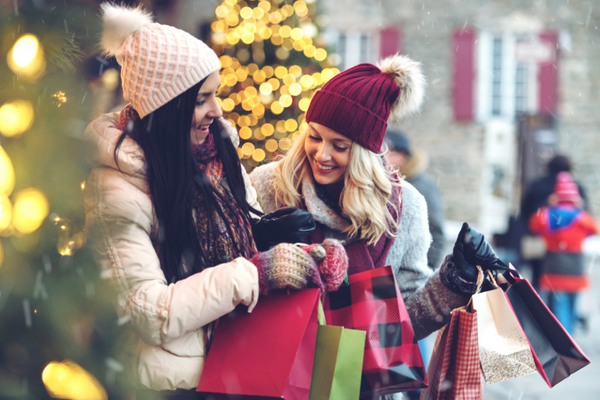 Luminarias and Christmas Carols on the Old Mesilla Plaza
The historic village of Old Mesilla is a glow with thousands of luminarias and caroling at dusk on Christmas Eve. These beautiful little lights emit a festive, magical feeling as the sun goes down. No charge – just come and enjoy the friendship, caroling with the Bah Humbugs, and refreshments by Andele's and Salud de Mesilla. Old Mesilla Plaza is just 2 miles South of Las Cruces on Avenida de Mesilla.
Last Minute Christmas Shopping at Hacienda RV Resort
Experience the mighty red rocks, the cool winds of the desert by moonlight, and the rugged beauty of the New Mexico landscape. Visit our fully stocked gift shop for unique stocking-stuffers for your loved ones. Your work is done, Santa Claus. It's time to relax in our hot tub under the stars. Happy Holidays from Hacienda RV Resort!
Hacienda RV Resort fills up fast for the Holidays – Request your stay today and get ready to relax after all the hustle and bustle of last minute Christmas shopping.