Your Chihuahua is a Desert Dog
Beautiful Hacienda RV Resort is at the edge of the Chihuahuan Desert. Isn't that crazy – a big desert has the same name as the world's favorite little dog! How did that happen?
Chihuahua History
Officially 'discovered' in the mid-19th century in the mountainous northwestern Mexican town of Chihuahua, these precious little pups are believed to be direct descendants of the Techichi, a teeny desert dog that dates back to Mayan times. Although now extinct, the Techichi was bred by ancient Mexican civilizations for both hunting and companionship.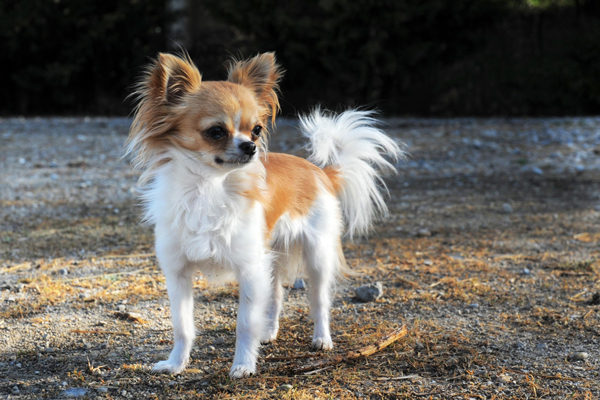 Tourists visiting Mexico in the late 1800s were enthralled by these frisky, friendly doggies and began taking them home. They didn't have an official name until the American Kennel Club admitted them as a recognized breed in 1904 and simply called the dogs after the city where they were found – Chihuahua.
Chihuahuas are loving and lovable little friends. Their small size and minimal need for space make them perfect for canine companionship in your RV.
Delightful Desert Dog Park
Just like the big dogs, your little buddy is full of energy. Hacienda RV Resort has a wonderful enclosed dog park so your Chihuahua can run around. Don't just take our word for it though.
Here's what others are saying…
"I'm giving this park 5 stars for the fabulous dog run. Wow! Very nice RV Park. There's a lot of pride in ownership. Will stay again." ~ Karma6730 on Google Reviews
"Super nice RV Park. Our site was huge! The dog area was great! The boys got to play ball and run." ~ Connie T on Google Reviews
Bring Your Pet and Reserve Your Stay
Your Chihuahua will love the dog park, and so will your bigger dogs. You will love the panoramic views, the friendly service, the expansive RV sites, the relaxing hot tub, the free WiFi, and the affordable rates at New Mexico's finest RV Park – Hacienda RV Resort.