Hiking the Organ Mountains
As the heat of summer gives way to cooler temperatures, the lure of hiking the Organ Mountains becomes an irresistible urge. Reserve your stay at New Mexico's finest RV Park – Hacienda RV Resort – and walk in the footsteps of Billy the Kid and the Apollo astronauts as you immerse yourself in the power of nature.
Billy the Kid
Visitors who are hiking the Organ Mountains can still see remnants of Dripping Springs, a once-popular resort and concert hall, built in the 1870s and converted into a sanatorium before its abandonment and decay. In the late 19th century, the infamous outlaw Billy the Kid (William H. Bonney) repeatedly traversed this area. While hiding in the Robledo Mountains, "the Kid" inscribed his signature, which is still visible today, on what is now known as "Outlaw Rock."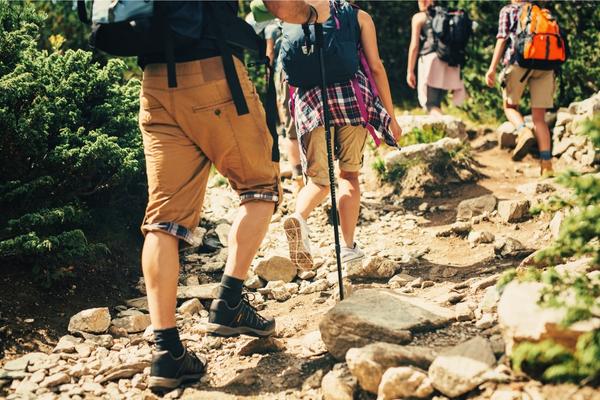 Men on the Moon in New Mexico
Even as the Apollo 11 crew was making final preparations to visit the moon, Apollo 12 astronauts trained in what is now Organ Mountains-Desert Peaks National Monument. Folks who are hiking the Organ Mountains can visit Kilbourne Hole – a former Apollo 12 training site in the southern part of Organ Mountains-Desert Peaks National Monument.
10 Hiking Essentials
Although many trails in the Organ Mountains are rated as 'Moderate' or even 'Easy,' it's still possible to sprain an ankle, get lost, or run out of daylight. Experts suggest you pack the following items when hiking the Organ Mountains (or anywhere, really) because it's better to be safe than sorry…
Water – take more than you think you'll need
High-energy snacks
Two sources of light – a headlamp & a flashlight
A way to start a campfire
Compass
Map
First aid kit
Extra clothing
Knife
Protection from the sun
Discover the Organ Mountains at Hacienda RV Resort
Experience the mighty red rocks, the cool winds of the desert by moonlight, and the rugged beauty of the New Mexico landscape. Let your doggie stretch his legs in our enclosed dog park, enjoy hiking the Organ Mountains, and relax in our hot tub under the stars.
Hacienda RV Resort fills up fast – Request Your Stay Today!